The Rise & Rise of Bitcoin
A Chronological time-warp through the immutable Time-Chain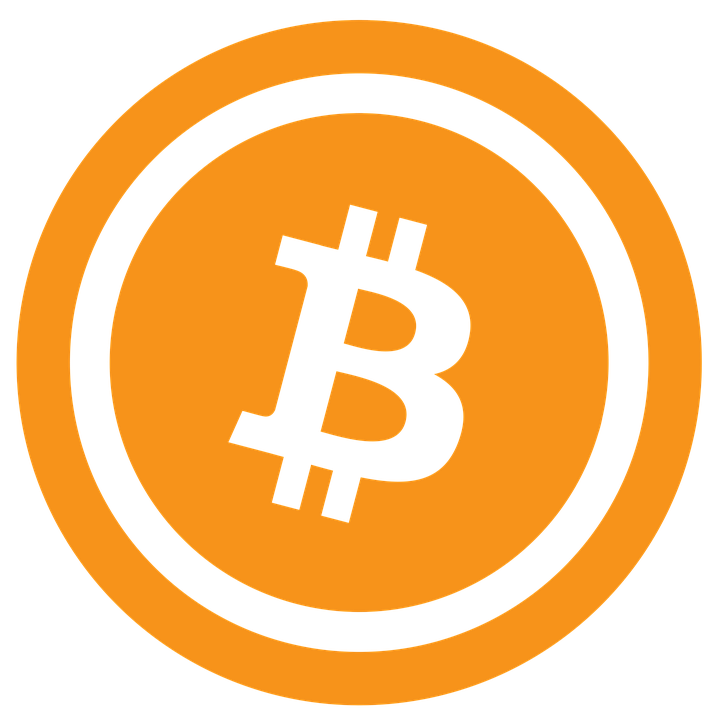 Bitcoin is a P2P Electronic Cash System
Here's a time line of Bitcoin's Dominance thus far:
October 31, 2008 - The white paper is published
January 3, 2009 - The Genesis Block is mined
January 12, 2009 - The first Bitcoin transaction takes place between Satoshi and Hal Finney, a developer and cryptographic activist
October 5, 2009 - An exchange rate is established by Liberty Standard hat establishes the value of a Bitcoin at US$1 = 1,309.03 BTC, using an equation that includes the cost of electricity to run a computer that generated Bitcoins
May 22, 2010 - 10,000 BTC spent on pizza when a Jacksonville, Florida programmer, Laszlo Hanyecz, offers to pay 10,000 Bitcoins for a pizza on the Bitcoin Forum. At the time, the exchange rate put the purchase price for the pizza at around US$25.
July 12, 2010 - Bitcoin value increases tenfold from US$0.008/BTC to US$0.080/BTC over a five day period
July 17, 2010 - The MtGox Bitcoin currency exchange market is established by Jed McCaleb
August 15, 2010 - A vulnerability in the Bitcoin system that causes Bitcoins to be improperly verified is discovered and exploits the generation 184 billion Bitcoins
October 2010 - The Financial Action Task Force, an inter-governmental group that develops and promotes policies to prevent money laundering and funding of terrorists, publishes Money Laundering Using New Payment Methods, to warn about the use of digital currencies to finance terrorist groups.
November 6, 2010 - Market cap exceeds $1 Million
February 2011 - Silk Road Launches
February 9, 2011 - Bitcoin reaches US dollar parity ($1.00 = 1BTC) at Mt. Gox
June 14, 2011 - WikiLeaks accepts Bitcoin donations
February 2011 - Silk Road Launches
November 28, 2012 - First Bitcion Halving
March 28, 2013 - Market Cap reaches $1 BILLION
May 2, 2013 - First ATM unveiled
August 9, 2013 - Bloomberg gets BTC Ticker
November 28, 2013 - Bitcoin reaches $1000
April 2013 - exchanges BitInstant and Mt. Gox experienced processing delays due to insufficient capacity resulting in the bitcoin price dropping from $266 to $76 before returning to $160 within six hours. The bitcoin price rose to $259 on 10 April, but then crashed by 83% to $45 over the next three days.
July 30, 2014 - Wikimedia Foundation starts accepting Bitcoin donations
August 9, 2015 - Release 0.10 of the software was made public on 16 February 2015. It introduced a consensus library which gave programmers easy access to the rules governing consensus on the network. In version 0.11.2 developers added a new feature which allowed transactions to be made unspendable until a specific time in the future
October 2016 - Bitcoin Core's 0.13.1 release featured the "Segwit" soft fork that included a scaling improvement aiming to optimize the bitcoin blocksize.
July 15, 2017 - Segregated Witness [SegWit] software upgrade was locked in, enabling support for the Lightning Network and improved scalability.
July 21, 2017 - On 21 July 2017, bitcoin was trading at $2,748, up 52% from 14 July 2017's $1,835.[66] Supporters of large blocks who were dissatisfied with the activation of SegWit forked the software on 1 August 2017 to create Bitcoin Cash.
August 24, 2017 - Bitcoin's price rose almost 50% in the week following SegWit's approval and activation
September 2018 - anonymous party discovered and reported an invalid-block denial-of-server vulnerability to developers of Bitcoin Core, Bitcoin ABC and Bitcoin Unlimited. Further analysis by bitcoin developers showed the issue could also allow the creation of blocks violating the 21 million coin limit and CVE-2018-17144 was assigned and the issue resolved
Spring 2019 - Facebook CEO Mark Zuckerberg stands before Congress under scrutinty treatment of user data, and efforts in the creation of Libra, a digital currency native to the social network
Summer 2019 - President Trump criticizes Bitcoin as not being money
September 2019 - Intercontinental Exchange (the owner of the NYSE) began trading of bitcoin futures on its exchange called Bakkt
December 2019 - YouTube removed bitcoin and cryptocurrency videos, but later restored the content after judging they had "made the wrong call."
March 12, 2020 - During the week of 11 March 2020 as a result of the COVID-19 pandemic, Bitcoin falls below $4k amid the financial scare the entire world experienced. Although the pandemic was somewhat of a catalyst in the market crash, it was just the Black Swan event waiting to tip over the already unstable house of cards of the world economy. With the Federal Reserve's continuation of irresponsible monetary policy by incessant demand for low interest rates post the Great Financial Crisis of 2008, weakness in the banking sector from the repo markets in Spetember '19, and a severely over-leveraged economy, it was only a matter of time a correction would be made.
March 12, 2020 - During the week of 11 March 2020 as a result of the COVID-19 pandemic, cryptocurrency exchange Kraken experienced an 83% increase in the amount of account signups over the week of bitcoin's price collapse, a result of buyers looking to capitalize on the low price.
May 5, 2020 - The 4th. Bitcoin Halving takes place. Bitcoin enters a new epoch, and the coinbase reward is reduced from 12.5 BTC to 6.25 BTC
September 16, 2020 - Kraken Bank announces approval for its application to form the world's first Special Purpose Depository Institution (SPDI) in the State of Wyoming. By Wyoming state law, the SPIDI bank requires Kraken to maintain 100% reserves (Proof of Reserver) of its deposits of fiat currency at all times.
Octoberer 2020 - Founders of Bitcoin Derivitaves Exchange, BitMEX are indicted by CFTC for allegedly accepting US lcients and AML violations.
October 15, 2020 - Taproot Merge Announced
"The root problem with conventional currency is all the trust that's required to make it work. The central bank must be trusted not to debase the currency, but the history of fiat currencies is full of breaches of that trust. Banks must be trusted to hold our money and transfer it electronically, but they lend it out in waves of credit bubbles with barely a fraction in reserve."

--Satoshi Nakamoto
Join the sound money revolution by learning more at Bitcoin.org.